Manufacturer, Supplier, Exporter of Single Girder EOT Cranes, Double Girder EOT Cranes, Double Girder EOT Goliath Cranes, Single Girder Semi Goliath Cranes, EOT Cranes, Electric Hoist, Jib Cranes, Goliath Cranes, Crab Cranes, H.O.T Cranes, Industrial H.O.T Cranes, Pillar Mounted Jib Crane, Jib Cranes H.O.T. Our setup is situated in Pune, Mahrashtra, India and some of the popular locations we serve regularly are Gulf Countries, Middle East Countries, South Africa and African Countries.
EHSPL specializes in providing total customized solutions for our customers material handling requirements, helping you choose the perfect EOT crane for your requirement. We provide material handling solutions through all types of overhead cranes and lifting equipments along with service support to make sure our customers are satisfied.
For heavy duty applications EHSPL cranes can supply fully customized double girder EOT cranes as per your requirement for different duty cycles and for a diverse range of applications.
Precise and convenient control on up – down motion along with safe traverse motion is achieved by fitting variable frequency drives in the electric panel. Advanced pendant push button station or a radio remote control ensures a smooth and safe operation.
Today EHSPL is India's growing overhead cranes manufacturer in terms of volume. With installations across a wide spectrum including the
Automobile Industry
Construction
General Engineering
Heavy Engineering
Oil and Gas
Power
Railways
Shipbuilding
Steel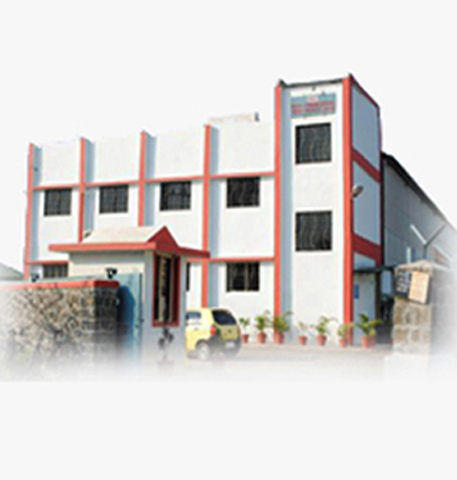 EHSPL has an advanced and modern infra structural set up which houses manufacturing units along with the latest machines & tools. In order to understand the requirements & preferences of our clients we develop products that match their needs.
We have advanced R & D facilities. Our R & D team meticulously & rigorously works towards bring excellent in the products, we manufacture, thus satisfied our valued clients across the world. Our team comprises of Well trained & experienced professionals who manufacture highly efficient material handling equipments.
Our facilities at our plant & our sites
Manufacturing Division
Total Plot
48000 Sq. feet
Office
2000 Sq. feet
Fabrication Covered Shop
28000 Sq. feet
Machining Shop
2000 Sq. feet
Paint Shop
3000 Sq. feet
Store
2000 Sq. feet
Electricity
100 HP
Lifting Arrangement
10 MT EOT Overhead Crane – 2 Nos.
Complete concrete floor
Required machineries in house available.
Vehicles
Two wheelers – 4 Nos.
Three wheeler tempo
2 Nos.
Four wheeler tempo
2 Nos.
We Firmly believe that quality is the major critiria to ensure long term and successful sustain ability of any company. Thus, we strictly adhere to high quality standards in our product range, delivering only best quality products range, delivering only best quality products to our clients. we procure premium qualiity raw materials from reowned and realible suppliers. Our Quality control team, Equiped with latest quality checking facilities. Conducts thorough quality checking ensuring perfection and trouble free performance in each of our products as per the internationally accepted norms and standards.
Automation
Steel
Foundry
Construction
General Fabrication
Ship Building
Design & Development
Processing and many more....
Yogesh Gore ( Director )
Having versatile experience of 12 years in fabrication, Assembly, Production as well as Erection, Commissioning, of heavy fabricated components & specially heavy duty material handling equipments.
Cell - + 91 98502 99803
Pramod Divate (BE. Mech. MBA.) ( Director )
Bachelor of Engineering & M.B.A. in marketing with 8 years experience in Design & Marketing in material handling division.
Cell - + 91 98812 53557
| | |
| --- | --- |
| Design Head / Assistant | 3 Nos. |
| Manufacturing / Production Incharge | 2 Nos. |
| Production Engineer / Supervisor | 2 Nos. |
| Purchase Head / Assistant | 3 Nos. |
| Commercial / Accountant | 3 Nos. |
| Marketing / Sales representative | 5 Nos. |
| Quality Control / Quality Assurance Engineer | 3 Nos. |
| Electrical Engineer / Supervisor | 2 Nos. |
| Electrician | 5 Nos. |
| s Erection / Site Supervisor | 2 Nos. |
| Erection Team | 3 Nos. |
| Office boy | 3 Nos. |
| Store Kipper | 2 Nos. |
| Workers | 65 Nos. |
| Machine operator | 10 Nos. |
| Helpers | 12 Nos. |